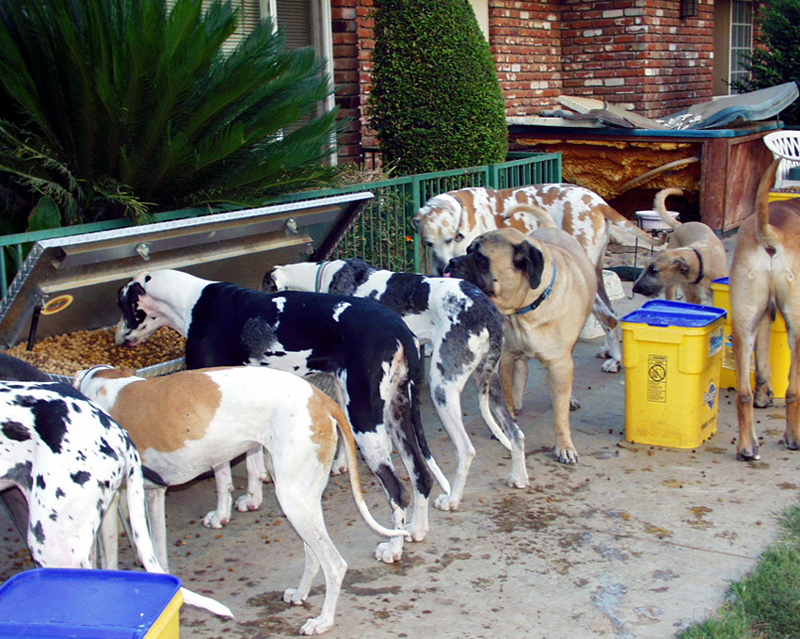 Breakfast, Lunch and Dinner is served 5 times a day for our full
size Gentle Giants, and 8 times a day for our youngest puppies.

We have developed a unique communal living/training program for all of our dogs that, to our knowledge, no one else has successfully accomplished.

All of our giant breed dogs, both male and female, young dogs as well as adult dogs, live harmoniously together without ANY cages or kennels, in houses that we have built just for our rescued dogs! And, all of our dogs over six months of age are housebroken.

The houses are fully insulated, carpeted, and climate controlled just like human houses.

There is no separation between the dogs. They sleep together, play together, eat together, and because they have the constant company and entertainment of each other, we have no barking or disagreements, or any noise whatsoever.

We have also trained our Gentle Giants not to bark unless they sense danger.

People coming here daily to adopt are constantly asking us if they are in the 'right place' because our property is so quiet, so serene, and so peaceful.

Of course, all of our Gentle Giants and Little Giants are spayed or neutered and micro-chipped, and all are trained by us to love and respect people, dogs, cats, and other animals.
Professional Training
Socialization with Children and Animals, Easy Handling, No Bark Training =
A Well Adjusted Dog that will Make an Excellent Family Member in Your Home!





Hi Burt and Tracy,

We are so looking forward to when we met you in person and find our new addition to the family.

We just wanted to send you an enormous "Thank You" for giving us the training info to help our Great Dane "Gunther's" behavior.

He has been amazing.

He is already starting to figure out not to gnaw on my daughter, Allison's, arm as a chew toy or on our hands as well.

He's not perfect at it yet, but in just a few days, there has been such an improvement!

Also, because of you, "Gunther" is inside all day, and loving it.

As a surprise to us he has been calmer, better behaved and generally happier.

I would never have thought that bringing him inside during the times we are gone would improve his behavior.

He was always inside with us when we were home, but when we got home he ran throughout the house and attacked with such a playfulness that it tended to hurt or scare one of us (mainly the kids).

Now, even though he has been home while we are gone, and placed in a smaller area so not to damage the house or get into things he shouldn't, he is calmer and shows us he's happy to see us in better more approachable ways!!

We'll keep working on it and enjoying it all the way.

Thank you so much for the helpful hints.

Love,

Erik, Carita, Spencer, Allison & "Gunther"



"Chowtime. Come and get it!"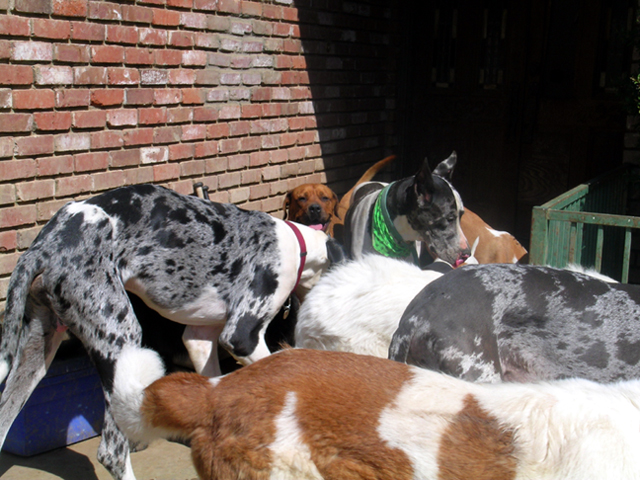 "Where's the food?"
Breakfast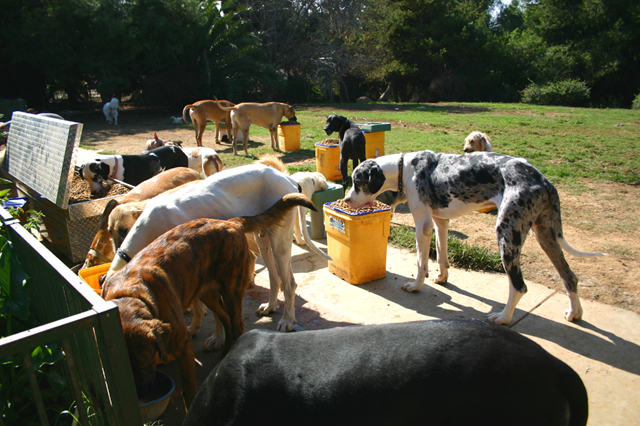 Late Breakfast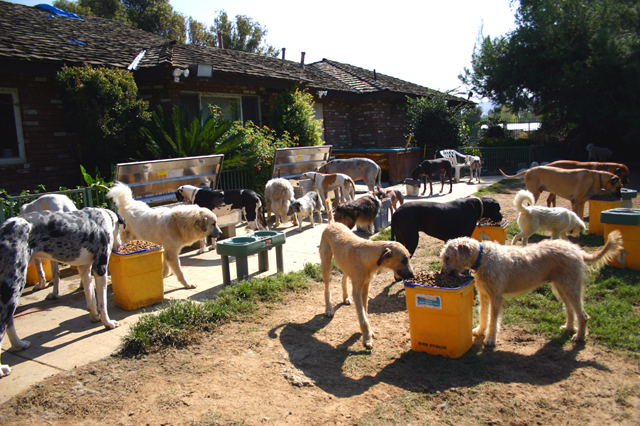 Brunch

Please Note: Gentle Giants Rescue and Adoptions, Inc. reserves the right to make changes, additions, deletions and/or modifications to its website, documentation, requirements and policies at any time.
All such changes, additions, deletions and/or modifications to its website, documentation, requirements and policies may apply retroactively at the discretion of the company.

© Copyright 2003-2012 Gentle Giants Rescue and Adoptions, Inc. All Rights Reserved.