Please email us your special, most sensitive, loving and zaniest photos for this section of our website, for our upcoming book, and for our Gentle Giants Rescue and Adoptions video.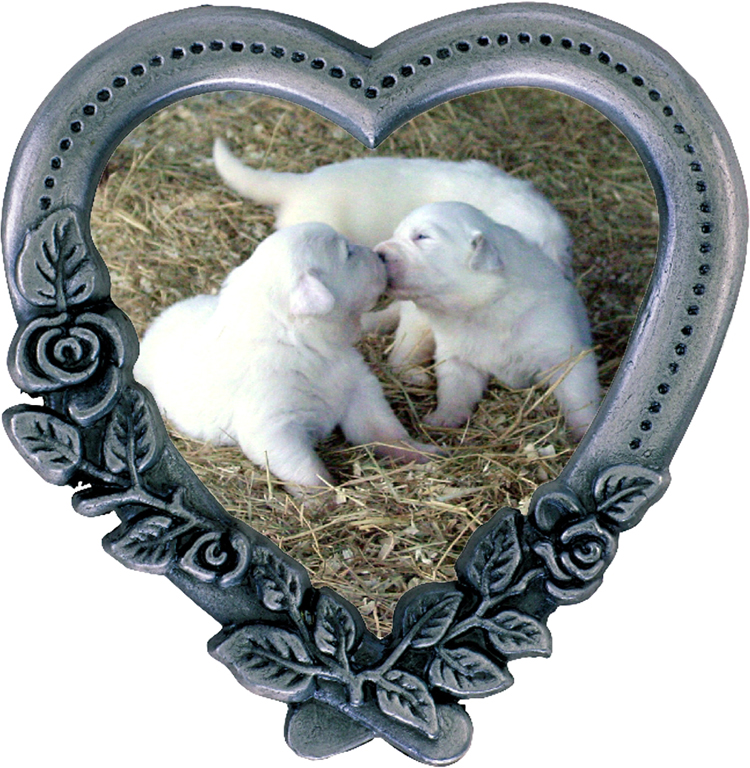 "And they call it Puppy Love . . ."
Great Pyrenees Puppies kiss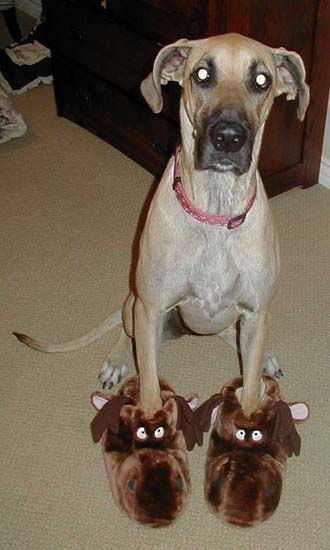 Sophie's Feet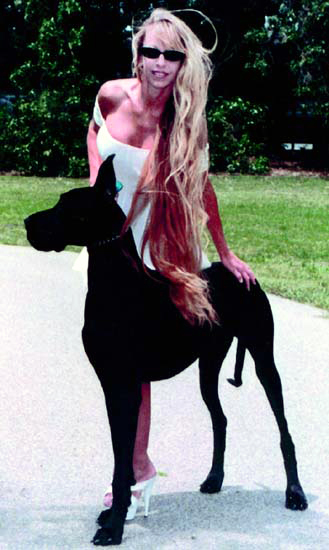 Sexy Dane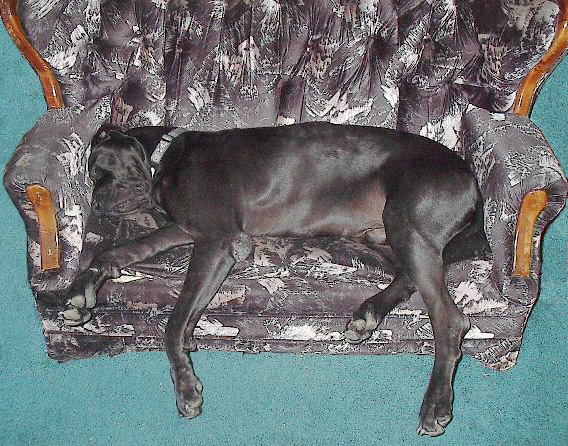 "Zzzzz . . . I think that I'm gonna need a bigger couch!"

Hi Tracy,

We adopted "Hugs" as we call him, from you last year.

As you can see in the photo, he has found his place in the house.

My baby ended up topping the scale at 207 lbs.

Thank you for the great work you do!

We love our new 'Friend.'

Sean and Karen Smith


Tracy,
I didn't want to call you this late, but I wanted to let you know we got home with "Shamu" just fine.

We made a couple of stops along the way for potty breaks and a short walk, she did really GREAT.

She was so well behaved in the car, and was very interested in the dogs in the back of the van.

We will keep in touch with photos and will work on getting some video of her to send out to you.

We plan to take her to the doggie park in a couple of weeks, and out to meet other Great Dane friends in the neighborhood.

I am sure everything is going to go great.

We are very pleased with her.

The little dogs will take a few days to get used to her.

We went through them being nervous before when we got "Maya" and she was only 8 weeks old.

But, I am sure everything will be good real soon with them, and "Lilly" will be her very own Q-Tip and keep her ears nice and clean.

She would do that for "Maya" but she has the cleanest ears in town. Have a wonderful weekend, I know we will.

Finally, Glenn will get a decent nights sleep, with her next to him on her couch, or doggie bed, or floor, or where ever she wants to sleep (probably right in our bed).

And the above photo is one of "Shamu" at a rest stop showing how she likes to dance.

Take care.
Pam Amann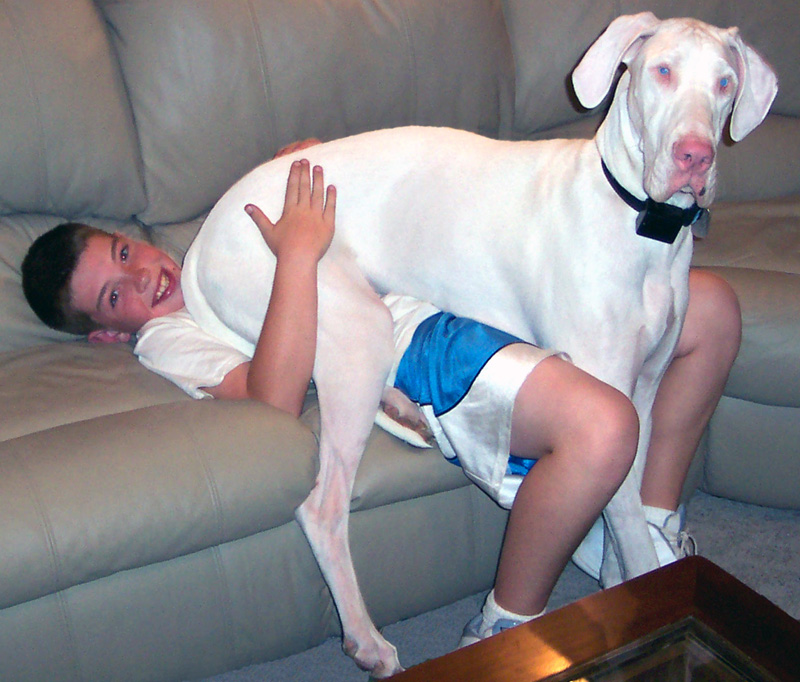 "Mandy" with human seat cushion!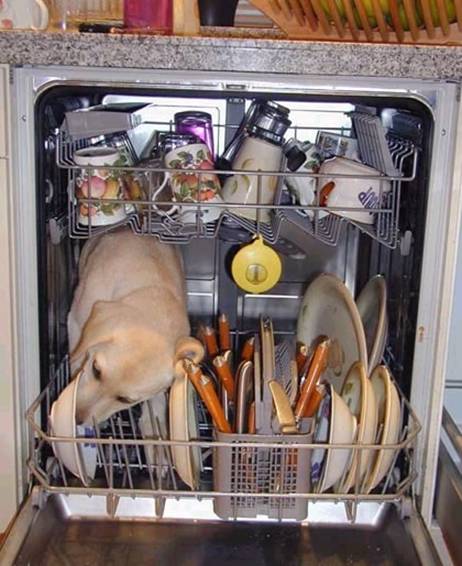 Large Lap Dog Dishwasher Puppy At Work!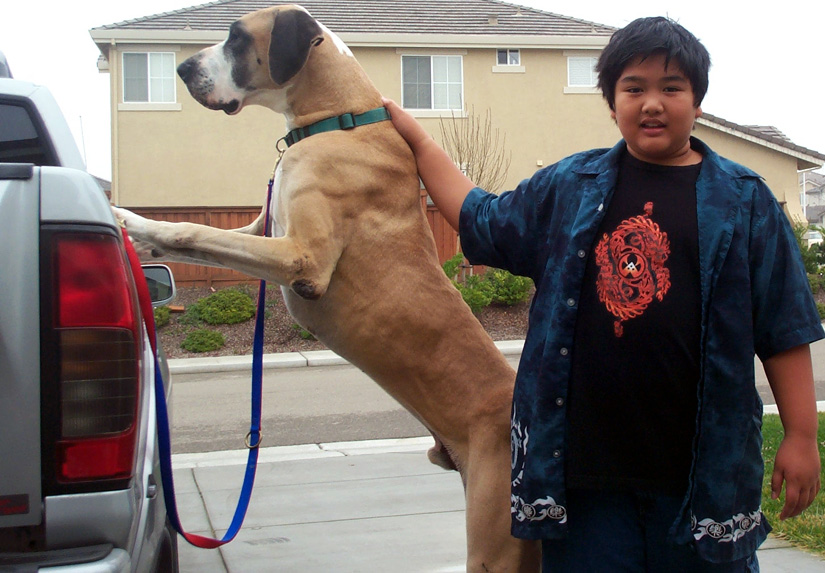 "Sammy" pushing the truck to get it started!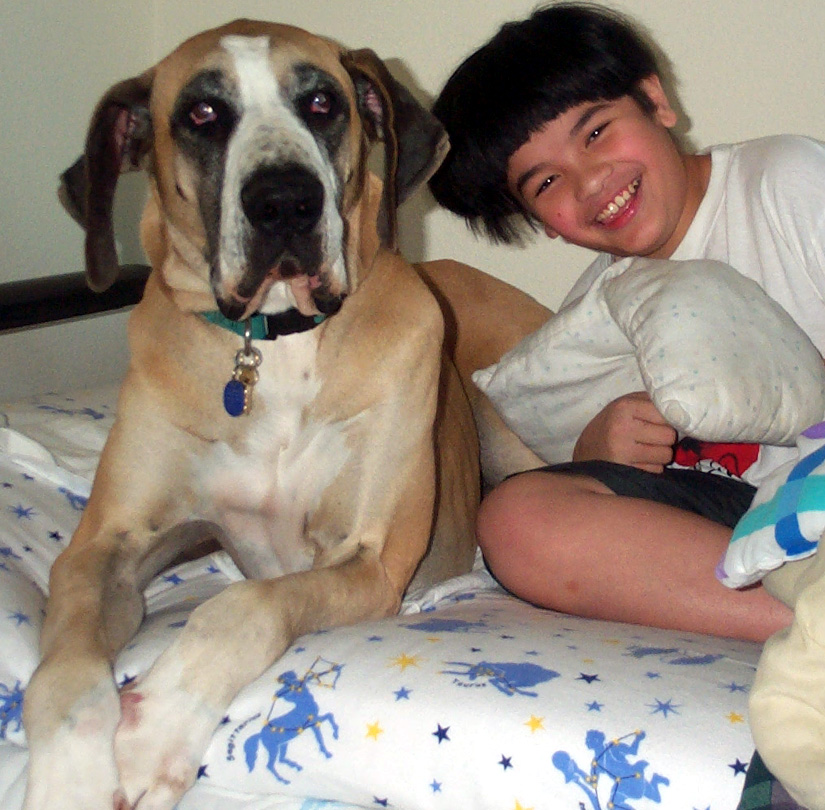 "Sammy" kickin' back after all the exercise!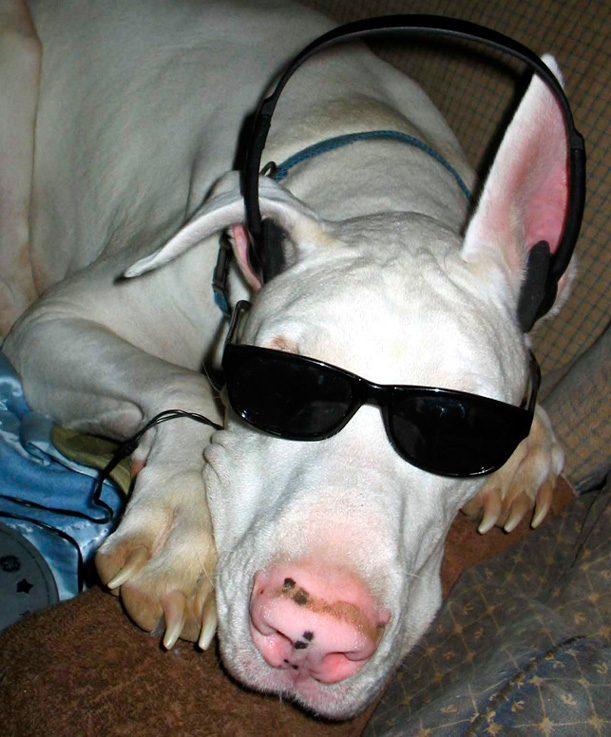 Hip Dude!


"He is the best companion I have," said Hope Macaluso of Ojai, who adopted her first dog "Spirit" seven years ago from the Wards, and her second dog "Wizard" last year.

"They are incredibly careful to make sure that the families know what they're getting into."

"It's a big difference than going to a pet store and picking up a dog like you would a product."

"Their adoption is like adding another member to your family."
The Inland Valley Daily Bulletin
Sunday, December 7, 2003












Please Note: Gentle Giants Rescue and Adoptions, Inc. reserves the right to make changes, additions, deletions and/or modifications to its website, documentation, requirements and policies at any time.
All such changes, additions, deletions and/or modifications to its website, documentation, requirements and policies may apply retroactively at the discretion of the company.

© Copyright 2003-2012 Gentle Giants Rescue and Adoptions, Inc. All Rights Reserved.